Our Equipment
Multi-Axis Milling Equipment for

Mold Making & Tooling

CDM Tool & Manufacturing uses FPT's Pragma CNC machine for advanced precision milling. Featuring a 3+2 axis operation, this milling machine is capable of finishing workpieces faster and more accurately than conventional 3-axis machines. The FPT Pragma gives our CNC shop the ability to easily scale production when needed.

Why a 3+2 axis machine? Certain parts are produced more efficiently with a 3+2-axis machine over 5-axis milling machines. While 3+2 axis and 5-axis machines may sound the same, the FPT Pragma's main difference over our FOOKE 5-axis machine is its position-locked cutting tool. A fixed position cutting tool provides more efficient milling of features into less complex parts. 3+2-axis and 5-axis machines are essential to our custom tooling and mold making capabilities and allow our CNC shop to serve several industries.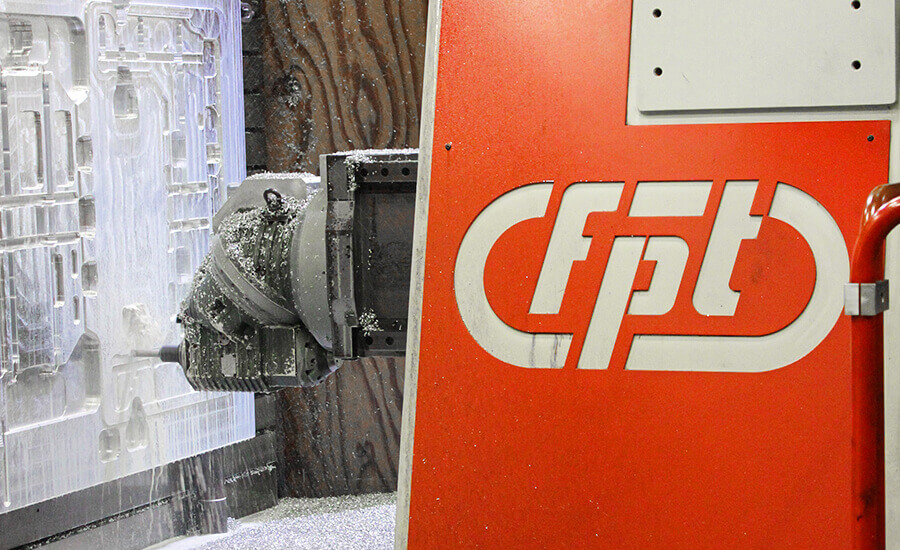 FPT
Pragma
Machine Type: 3 + 2 axis

Capacity: 60,000 LBS

Speed: 18,000 RPM
CDM Tool & Mfg provides multi-axis milling equipment for mold making & tooling in the states of Wisconsin, Illinois, Michigan, Minnesota, Iowa, Missouri, Ohio, Indiana, North Carolina, South Carolina, Alabama, Georgia, Kentucky, and more. Request a quote.