Our Equipment
High-Speed Milling Equipment for

Custom Mold Making & Tooling

For advanced milling processes where speed makes all the difference, CDM Tool & Manufacturing trusts FOOKE CNC machines. The FOOKE ENDURA 704 LINEAR 5-Axis milling machine makes quick work of workpieces, allowing our CNC shop to eat up raw material faster than conventional 3-axis machines. FOOKE's ENDURA 704 LINEAR maintains high accuracy, capable of milling workpieces across 5 axes to tolerances within 6/10,000ths over a 140-inch span.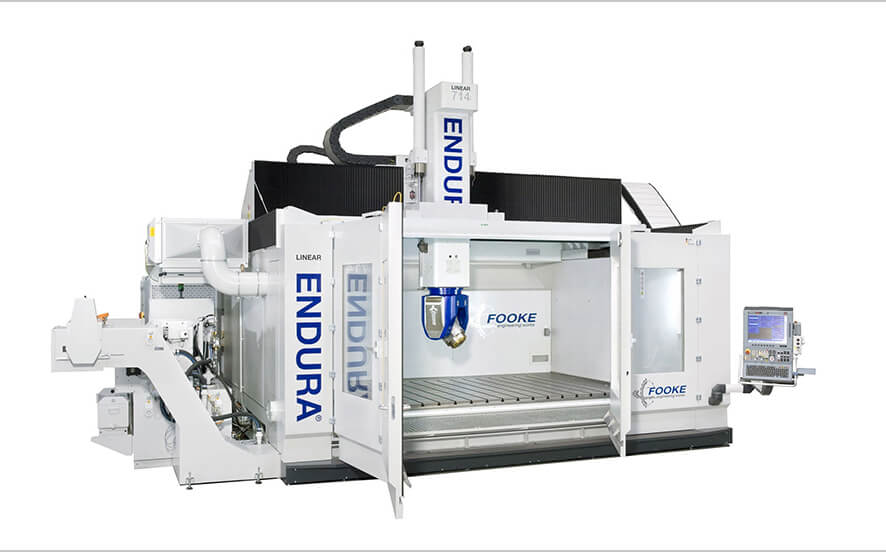 Fooke
Endura 704 Linear 5 Axis
Machine Type: 5 axis

Capacity: 60,000 LBS

Speed: 24,000 RPM
CDM Tool & Mfg provides custom milling using a Fooke 5-axis milling machine to companies nationwide out of states, including Wisconsin, Illinois, Michigan, Minnesota, Iowa, Missouri, Ohio, Indiana, North Carolina, South Carolina, Alabama, Georgia, Kentucky, and more. Get a quote.