Our Equipment
Gun Drilling Equipment for

Custom Tooling & Mold Making

Where workpieces require precision deep hole drilling, CDM Tool & Manufacturing is proud to announce the purchase of the UNISIG USC-3M-BTA. A CNC machine capable of performing deep hole gun drilling and 5-axis mold milling within the tightest of tolerances, the new acquisition adds an additional layer of capability to our already robust production floor. UNISIG's world headquarters are located in Menomonee Falls, a short distance from our CNC shop in Hartford. When you need precision-milled molds and tooling in Wisconsin and beyond, you can trust CDM Tool & Manufacturing to deliver.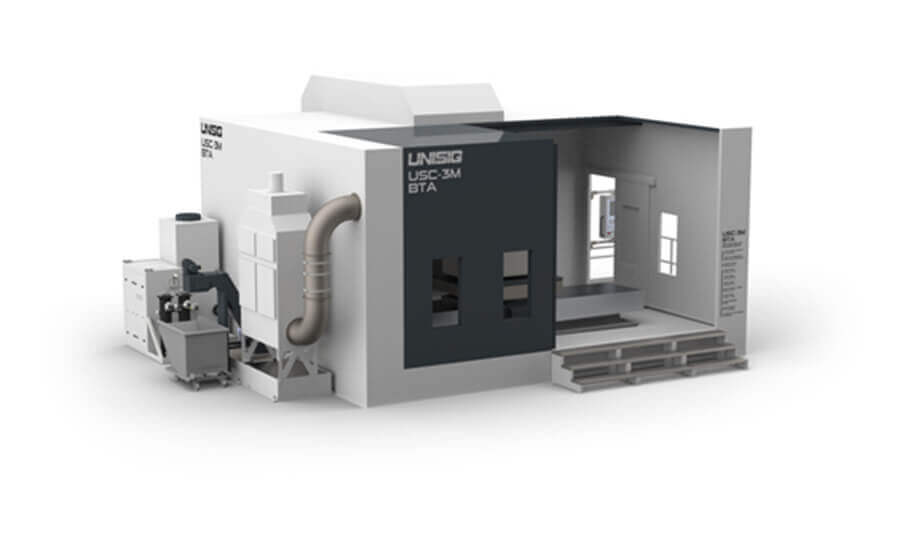 UNISIG
USC-3M-BTA
Machine Type: 5-Axis and Gun drill

Size: 122 x 68.9 x 51.2 inches

Tool Capacity: 66,150 lbs

Speed: 4,500 RPM
CDM Tool & Mfg provides gun drilling equipment for custom tooling and mold making throughout the country, including the states of Wisconsin, Illinois, Michigan, Minnesota, Iowa, Missouri, Ohio, Indiana, North Carolina, South Carolina, Alabama, Georgia, Kentucky, and more. Request a quote.